Well, here it is...the morning after Day Three of my exercise program at the gym....



I am going to use these cute little dancing cows to count down my days! Aren't they adorable!?
Well, I did thirty eight minutes yesterday, which is more than I have done so far! I did 27 on the treadmill, 6 on the bike at 80 rpm's (which Kelly says is GREAT! lol!), and five on that horrible, terrible eliptical stairstepper!
My trainer says that the fact that I can't stand that machine makes it my dragon....and not a cute little dragon, like this:
but a mean, scary one like this!!!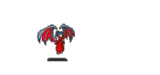 I guess he's right. I can't stand to get on that stupid machine! I did three minutes on it the first day, NO minutes on it the second day, and managed FIVE on it the third day... whereas I am doing 25 and 27 on the treadmill! But he says that just doing the treadmill won't do as much good as getting on the eliptical stair thing...so I guess I just have to face the dragon, like it or not!
You have no way of knowing how proud of myself I am just for doing this!
This is really just not me! But I am doing it! Every day, I am doing it! That makes me feel really good!
Well, I don't get to weigh again until Monday, and that sucks, cause I want to know if I have lost any weight already! Lol! Instant gratification....a curse to my generation! LOL!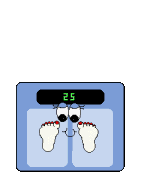 Gonna go for now and get some work done!
Thanks everyone, for your supportive comments! Ya'll are GREAT!